Gina's of Aitutaki Island - Your Passport to an Unforgettable Tropical Polynesian Holiday in the Magical Cook Islands

Welcome to the Gina's Garden Lodges and Akaiami Beach Lodge web site.
Gina's Budget Friendly Self Catering Island Holidays, Aitutaki, Cook Islands
Ginas Aitutaki , Cook Islands, offers two different Aitutaki budget friendly self contained accommodation locations - Ginas Garden Lodges in the beautiful lush setting of Tautu Village on the main island of Aitutaki, and Ginas Beach Lodge on the uninhabited island of Akaiami in stunning Aitutaki Lagoon.
We are family friendly and welcome children of all ages. The Garden Lodges is on the main island, and is about 5 minutes walk from the Tautu landing, on the Eastern shores of Aitutaki lagoon.
My second, beachside property is situated on one of the reef islands at Akaiami Island - 5 miles across the lagoon. This is Gina's Akaiami Beach Lodge.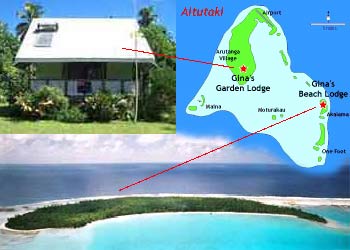 A Garden Lodge and map showing our two locations
Both of these locales offer an environment that is special to Eastern Polynesia, and in their own way give reality to those Pacific dreams which travellers seek, and which cannot be found at Resort Hotels. These two secluded properties are ideal for honeymooners.
Our tropical garden and our beautiful Akaiami Island beach locations both give our guests the very best of what Aitutaki Island has to offer - at very good value for money prices. Gina's appeals to all kinds of travellers, who appreciate the genuine Polynesian friendliness and charm we offer in a lovely environment, with comfortable accommodation.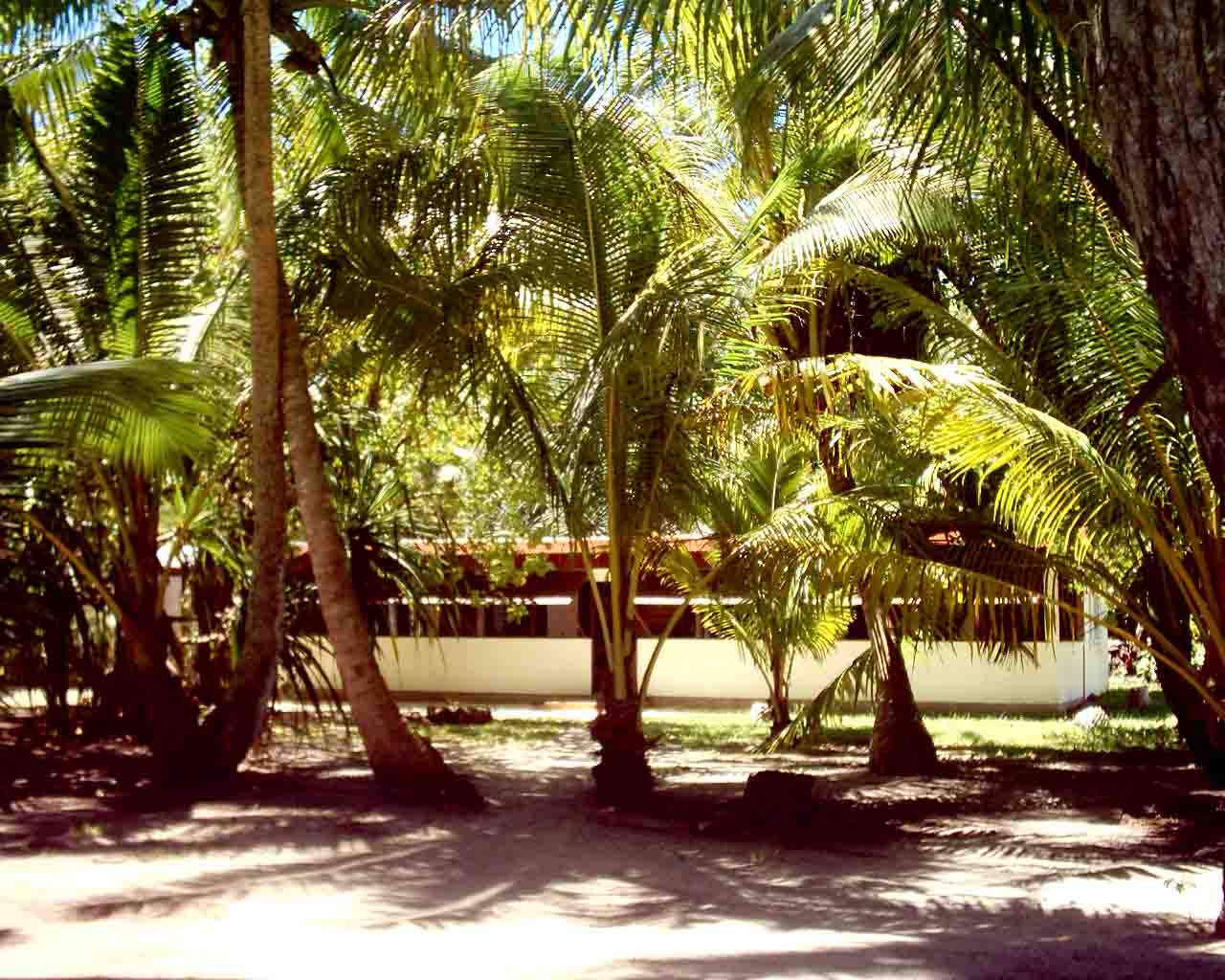 Akaiami Beach Lodge
Guests get a very good standard of private totally self-contained self catering vacations accomodation in a choice of two beautiful South Pacific settings.You can have a custom holiday to suit yourself, where you can spend any number of days on the main island, at Gina's Garden Lodges,in a flower filled tropical garden setting and and any number of days at Akaiami Beach Lodge, on a beautiful beach at Akaiami island. Both locations are very private and peaceful.
We have a large (7.45 metre) aluminium hulled launch, equipped with wheelhouse, cabin, and sheltered shaded seating for guests on the aft deck. This beautiful seaworthy boat is powered by two Yamaha 115 HP Outboard motors, and is equipped with all safety features. She is used to take guests to my property on Akaiami Island. Myself and my husband both hold Cook Islands Marine Board Certified Boatmasters Certificates, and have many years of experience on our beautiful lagoon.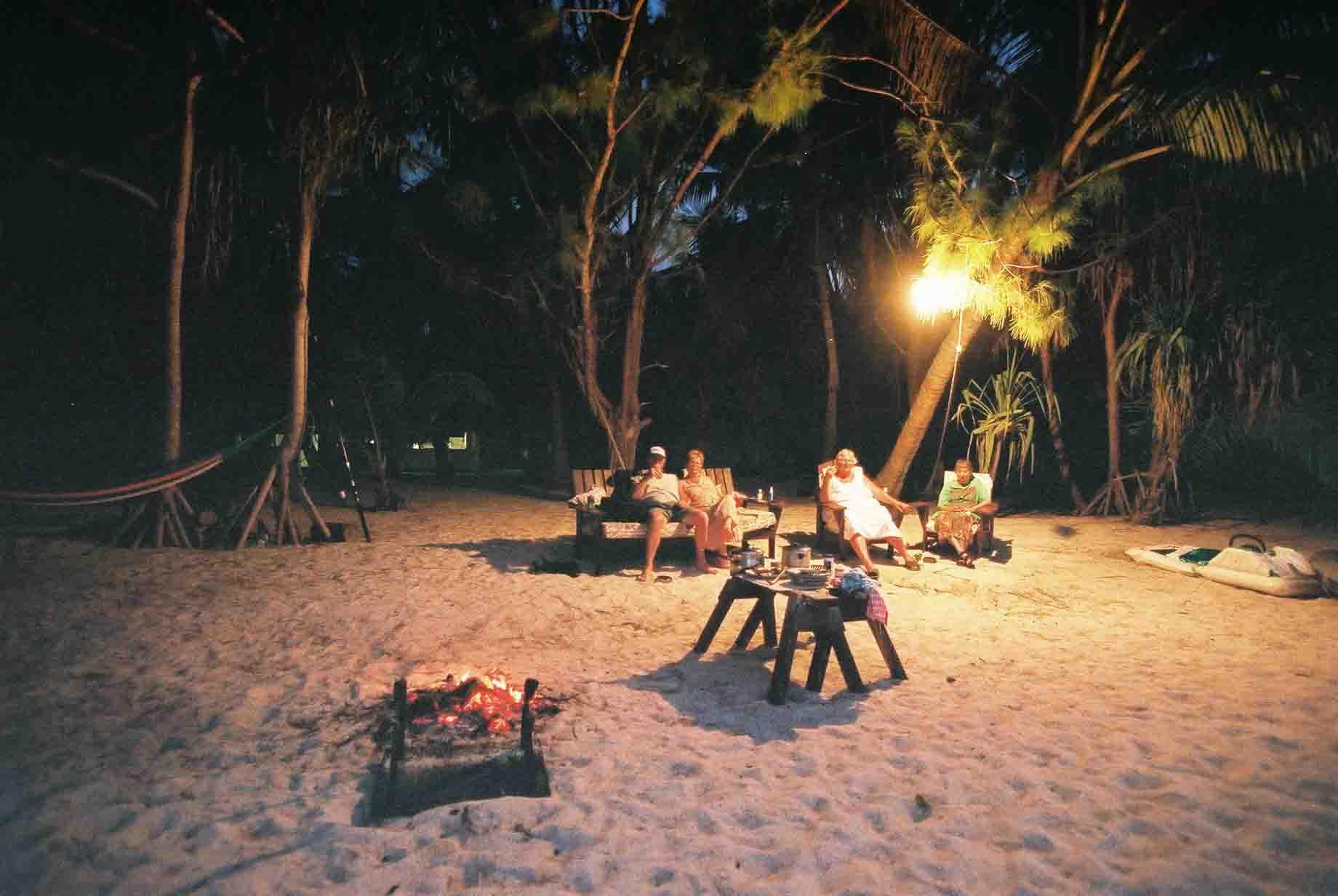 Barbecue at Akaiami Beach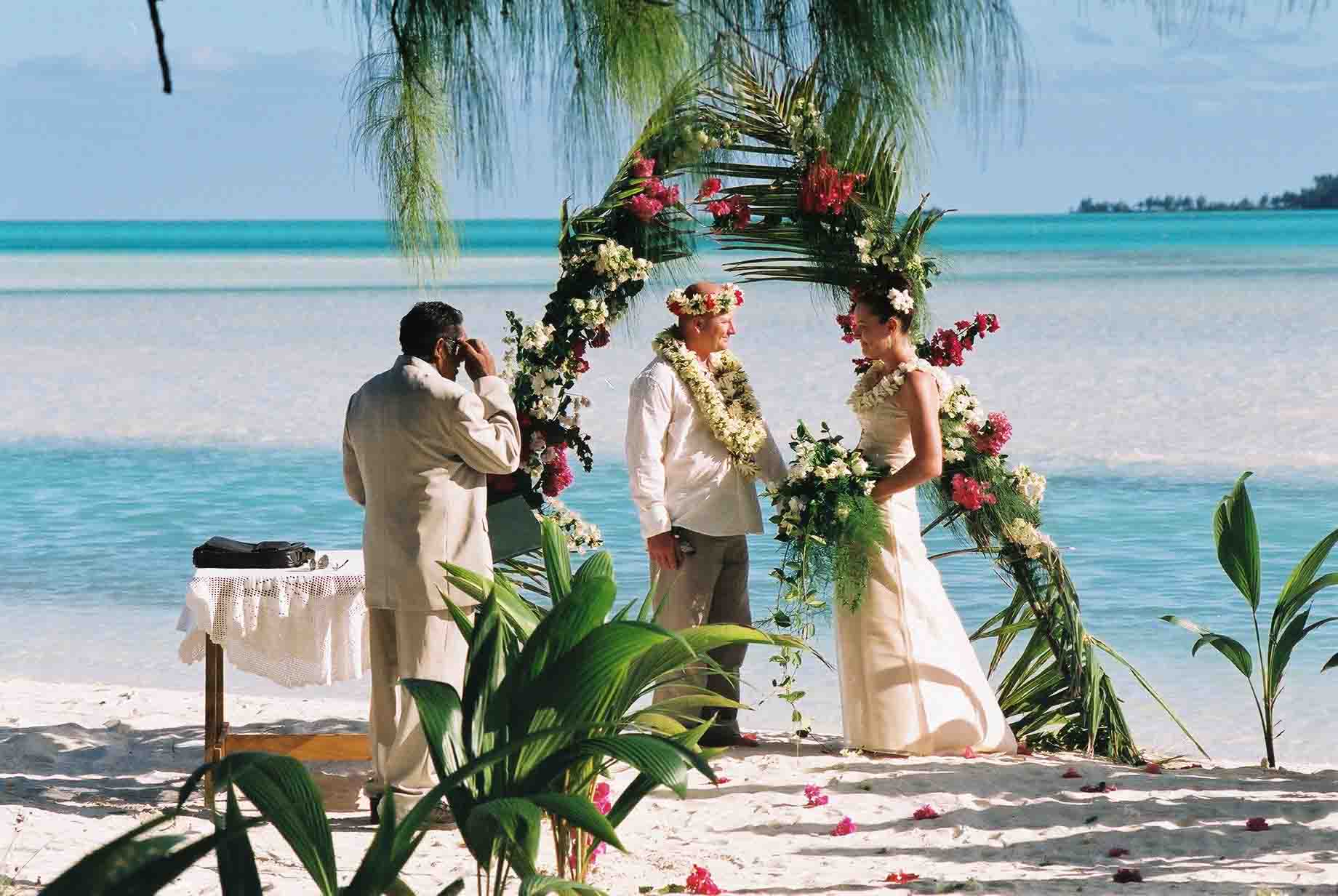 A Romantic Wedding Arch
Aitutaki - The Island of Desire
Aitutaki Island is truly the jewel in the Cook Islands Crown. The vastness of her exquisite emerald and turquoise lagoon is legendary, whilst her green mantled island offers flowered roads and little villages to explore.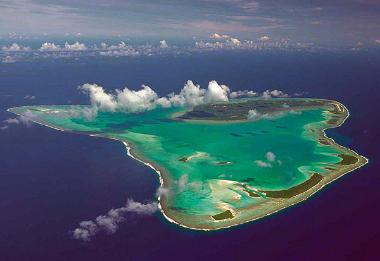 Aitutaki Island - the Emerald Jewel in an Azure Sea
Aitutaki has been famous the world over for her beauty and her warm, gentle people ever since the first discovery by Europeans in 1821. Aitutaki offers a rare and precious charm for discerning visitors.
When the full moon is hanging in the mango trees like a great magic lantern, and the tradewind off the lagoon rustles through the scented frangipani blossom, then your heart will understand.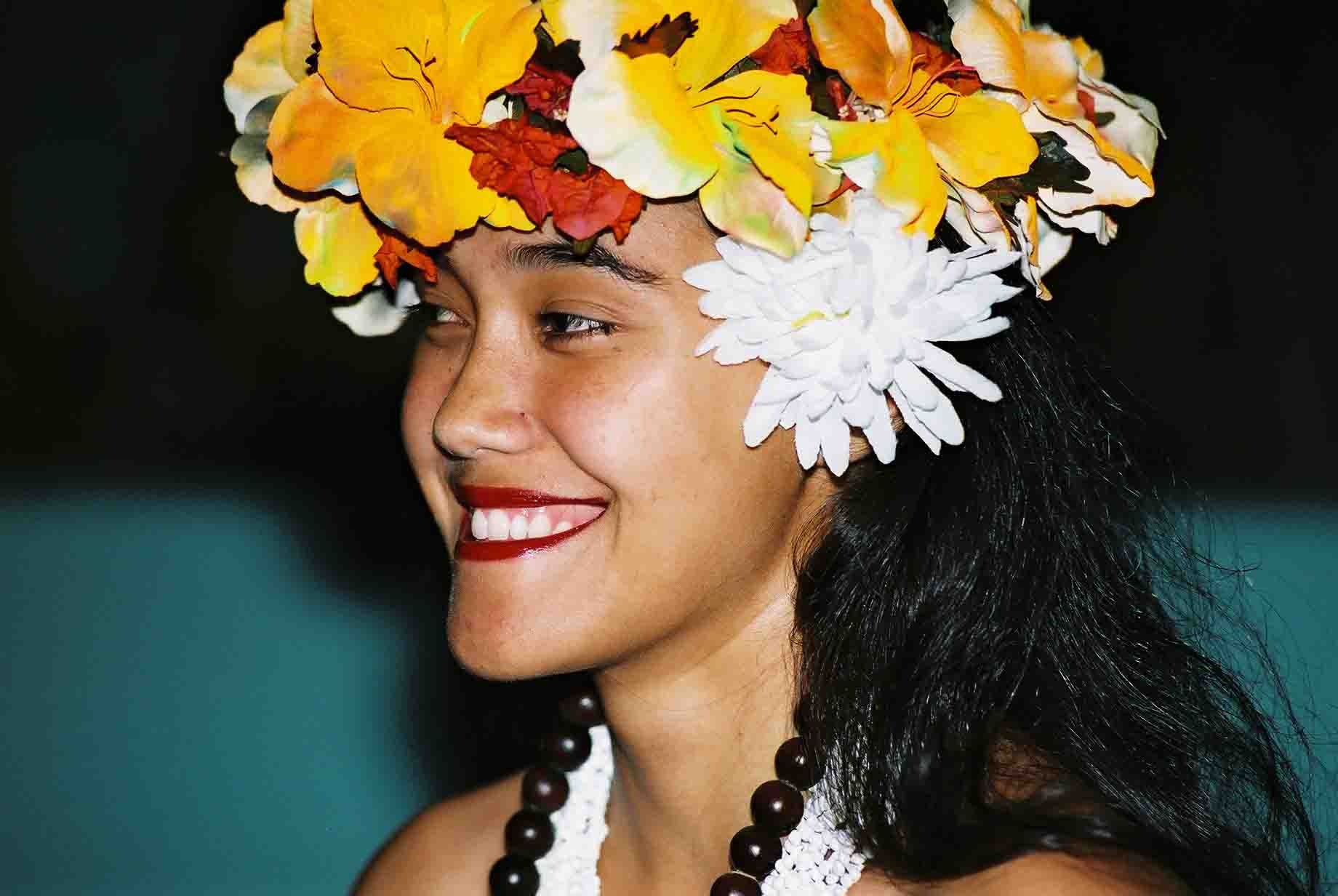 Come stay with us and know our mysterious Polynesian beauty
See Our Video !!!! Gina's Polynesian Paradise, Aitutaki Island, Cook Islands
E-mail Gina's ( Click Here)
To See More Beautiful Pictures of Gina's Visit Our Other Website - www.ginasaitutaki.com/
Also:
Read Queen Manarangi's FaceBook Pages