Queen Manarangi - Owner and Hostess of Gina's Garden Lodges and Akaiami Beach Lodge, Offers You the Following South Pacific Holidays at Her Two Vacations Accommodation Properties on Aitutaki Island in the Cook Islands
Gina's Garden Lodges
Gina's Garden Lodges
P.O.Box 10, Tautu Village - Aitutaki, Cook islands.
E-Mail: E-mail Gina's (Click here)
Phone (682) 31-058
and also:
and
From Only $NZ75 single per night ! - See Our Rates Page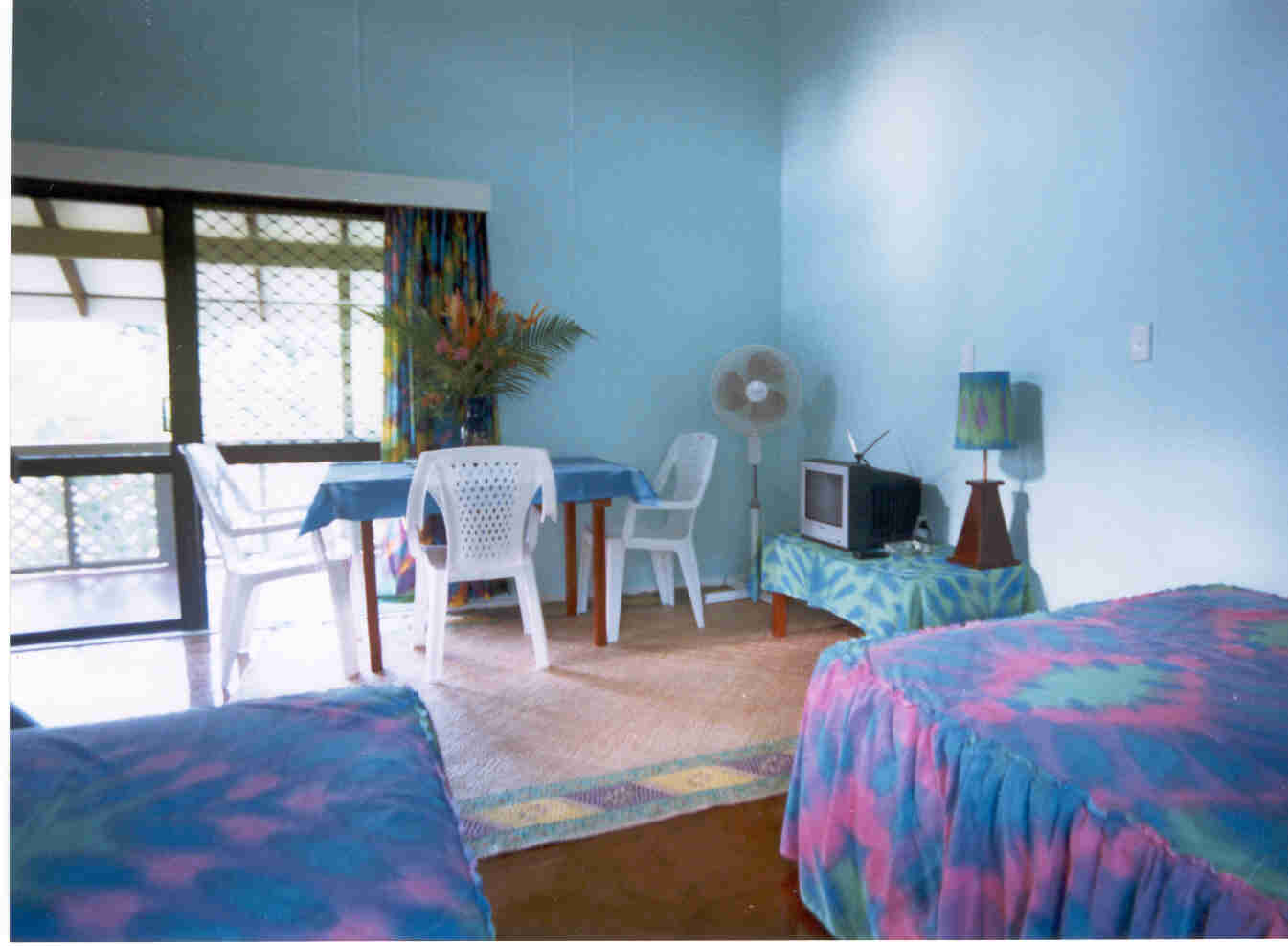 Inside View of a Garden Lodge
Four spacious, well appointed self-contained lodges with self-catering facilities at value for money budget prices.
Set in a beautiful garden - two acres of flowers, plants and trees near Tautu Village. A ten minute drive takes you to the centre of Arutanga, the Post Office, harbour, fishing club, market place and beach.
Gina's is ideal for family groups and all classes of visitors, and is a very comfortable, peaceful and cost effective place to stay in Aitutaki.
Facilities Provided.
Tea/Coffee Making Facilities
Refrigerator in Unit
Cooking Facilities
Table Fans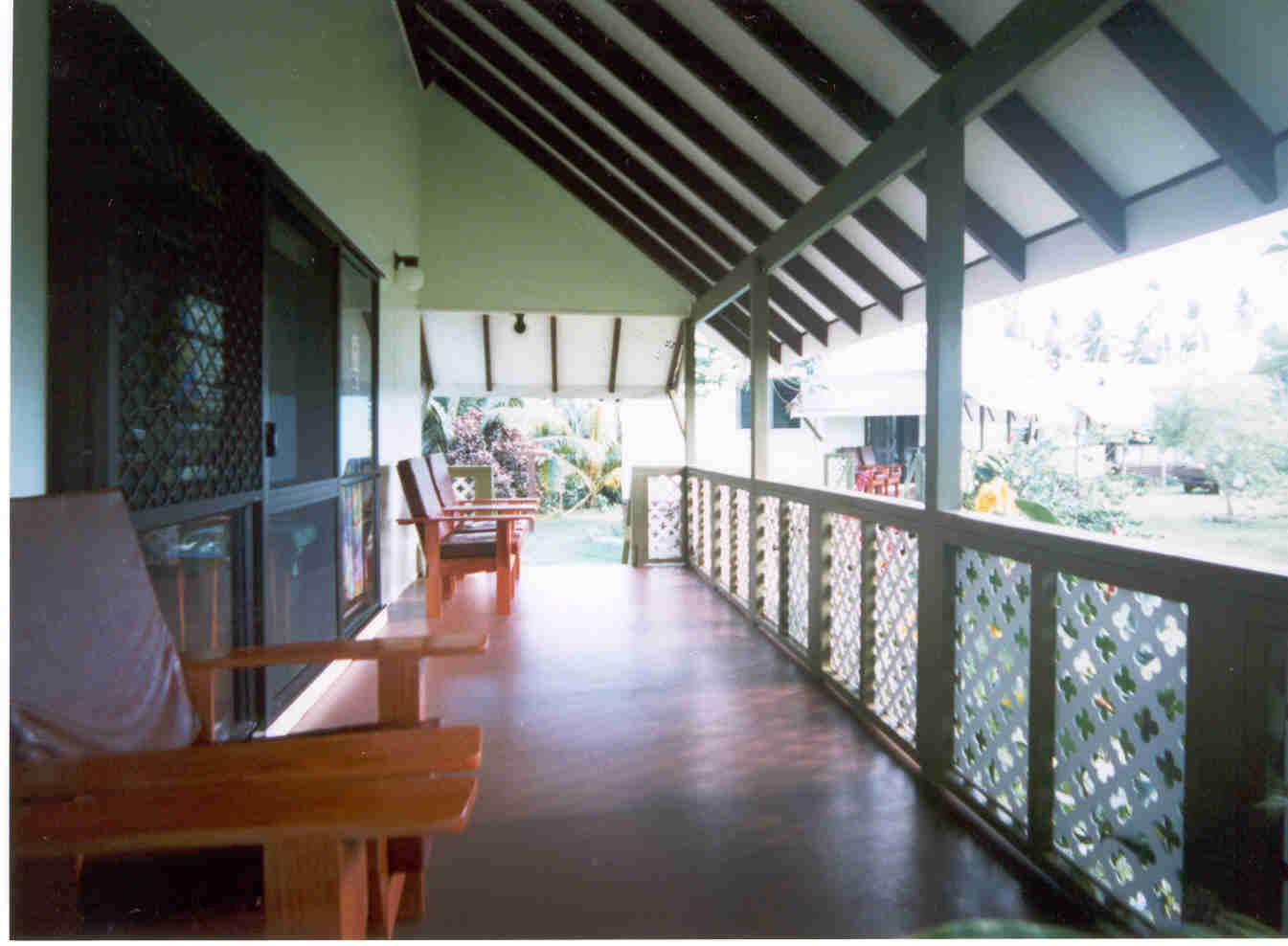 Looking Along the Verandah - Garden Lodge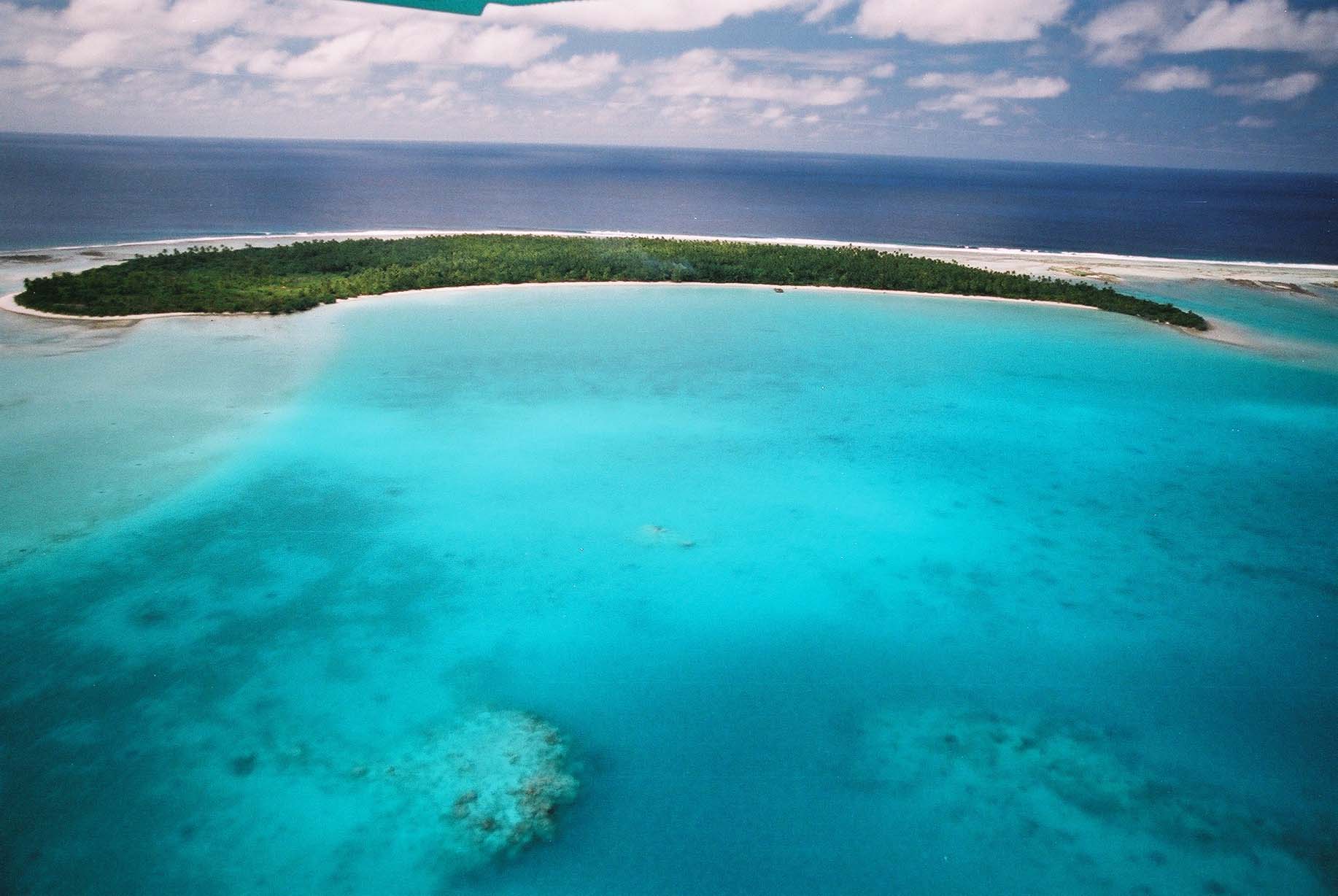 Beautiful Akaiami Island
Gina's Akaiami Beach Lodge - Aitutaki Island.
P.O.Box 10, Aitutaki, Cook islands.
E-Mail: E-mail Gina's (Click Here)
Phone (682) 31-058
and also:
From Only $NZ210 single per Night! - See Our Rates Page
Gina's Beach Lodge on beautiful Akaiami Island is five miles across the lagoon from the mainland.Set in the heart of Aitutaki's blue lagoon, this uniquely special self contained, self catering property, situated on a pristine white sandy beach, features three studio type rooms, with separate cooking, toilet and shower facilities.The kitchen and dining room are furnished with a gas cooker, refrigerator, electric frying pan, toaster,and hot water jug, plus cooking and eating utensils. Electricity is provided.Guests have a lovely colonial style verandah to relax on, and enjoy the view through the palm trees to the white sand beach, and the sparkling blue lagoon beyond. This Lodge provides doorstep access to excellent swimming and snorkelling.
Facilities Provided.
Tea/Coffee making facilities
Refrigerator in Unit
Cooking Facilities
On the Beach/Lagoon
Beautiful Swimming Beach