Stay at Gina's - either in the Garden Lodges on the main island, or at Gina's Akaiami Beach Lodge - a perfect location for hunting and catching the mighty Bonefish - the "Grey Ghost".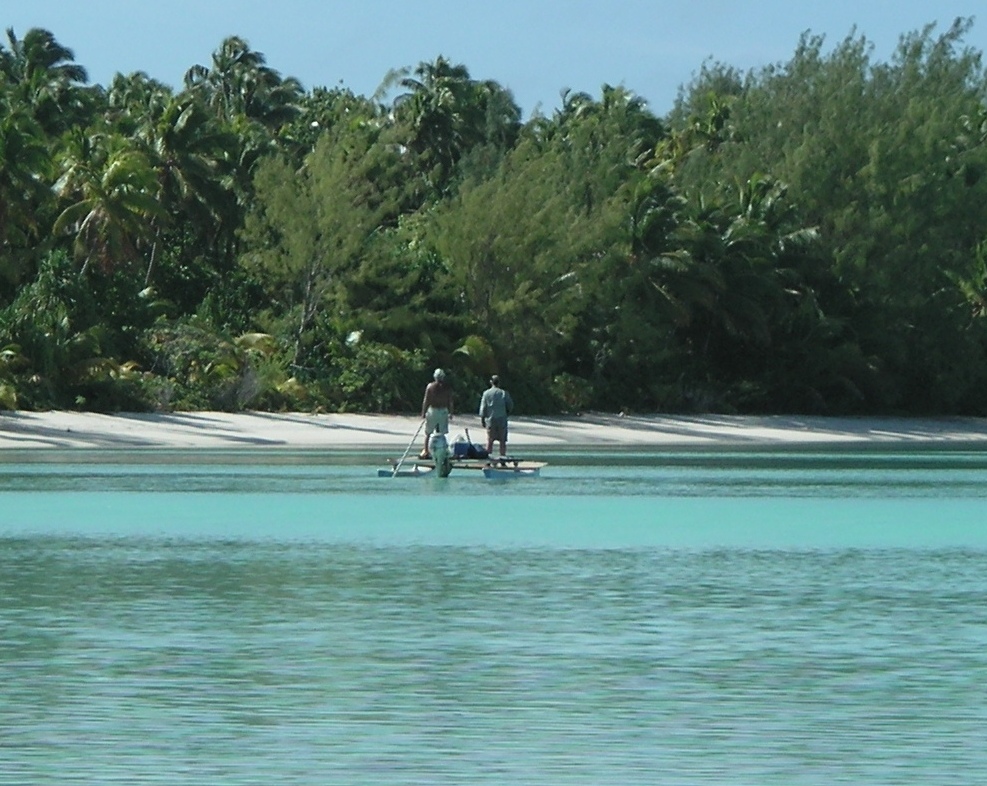 Flyfish Guide Butch Leone Poling the Fishing Catamaran just off the Beach at Akaiami - Site of Gina's Beach Lodge
Aitutaki is renowned for it's vast, beautiful lagoon and emerald waters with sundrenched sand flats - the haunt of the Aitutaki grey ghost - the Bonefish.
All the bonefish you will see will be sizeable fish; many of these are trophy fish that will leave you speechless in anticipation of the line springing tight and the backing disappearing at lightning speed. Double digit fish are commonly seen, hooked and landed. Add to this the distinct possibility of a record fish swimming past at any moment and you have a fisherman's dream.
Gina's Akaiami Beach Lodge is located in a perfect fishing location in the heart of the lagoon at Akaiami Island. There are good beaches to fish from, and sand flats at either end of the island. It's only a short run by boat to other prime fishing locations.
Butch Leone is a fishing guide with over 10 years experience chasing these elusive and beautiful fish in Aitutaki lagoon. He can help you hook into that fish you dream of.
.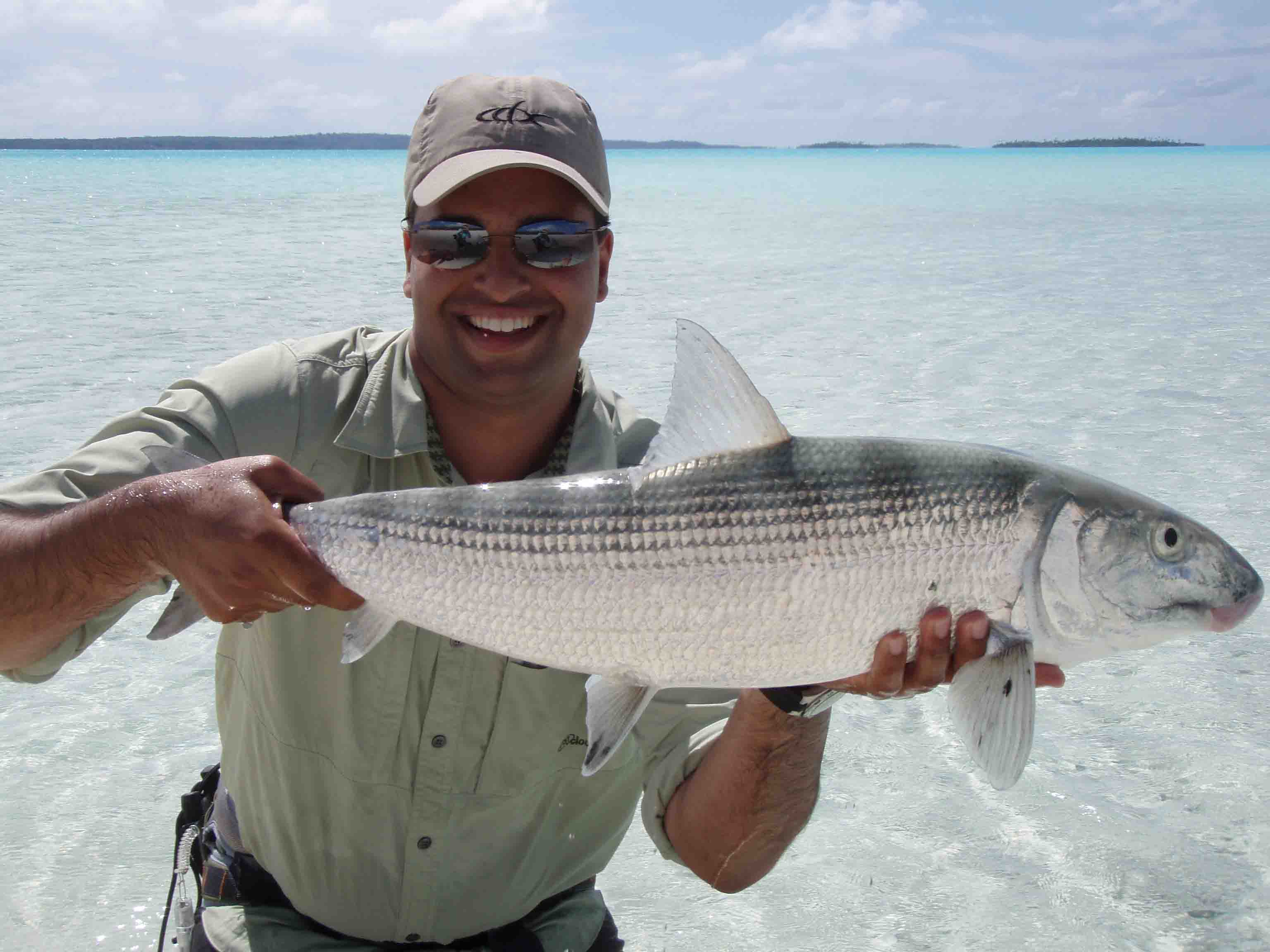 Rene Vaz from Auckland with a Beautiful Bonefish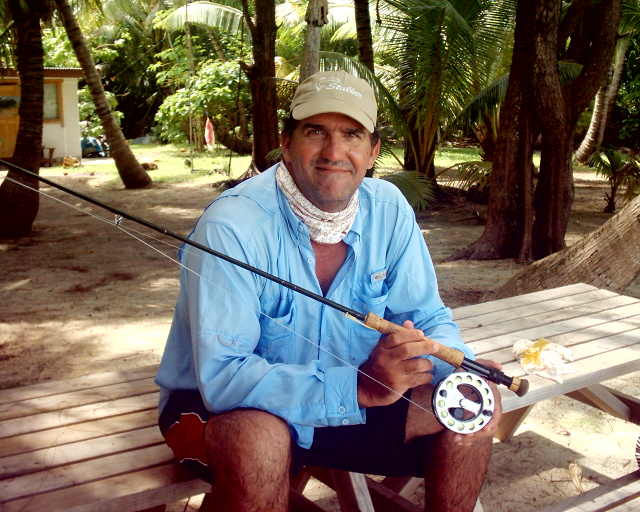 Master Fisherman Ian Dollery from Tom Price - Western Australia
Ian recently spent 10 days at Akaiami Lodge and got a few big bones - and lost a few as well! He also caught a lot of Trevalli
I
f stalking trophy sized Bonefish in clear shallow water is what you crave then the fly fishing around Akaiami and the lagoon could keep you happy for a lifetime; the fish are big; the water is gin clear and the fishing challenging. You will get shots at trophy fish on a daily basis that will have your knees trembling and your heart threatening to explode from your chest and as your guide Butch Leone will tell you, the opportunity to catch a fish that will leave you with "a smile on your face that you could not wack off with a stick" is around every corner. The fishing is intense and challenging, but the best things in life always are.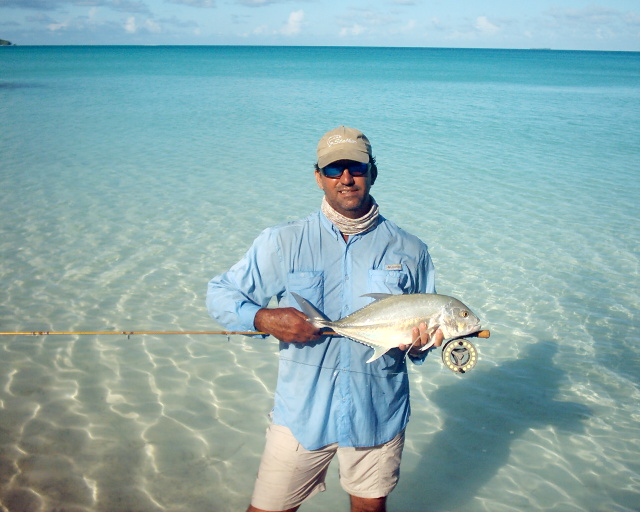 Ian with a nice Trevalli Caught off the Beach at Gina's Akaiami Beach Lodge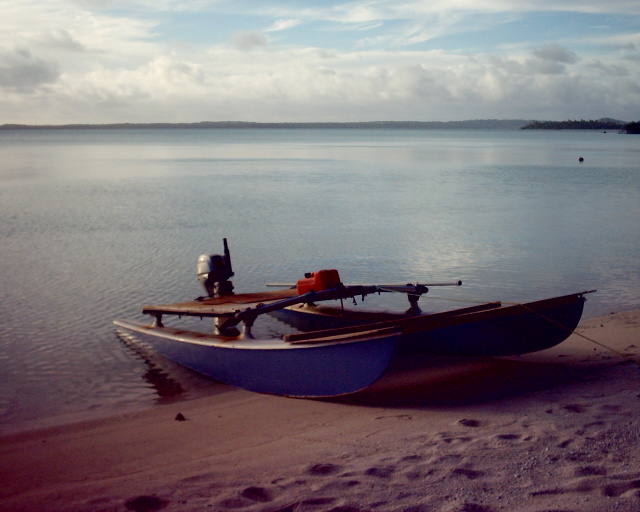 Butch Leone's Fishing Machine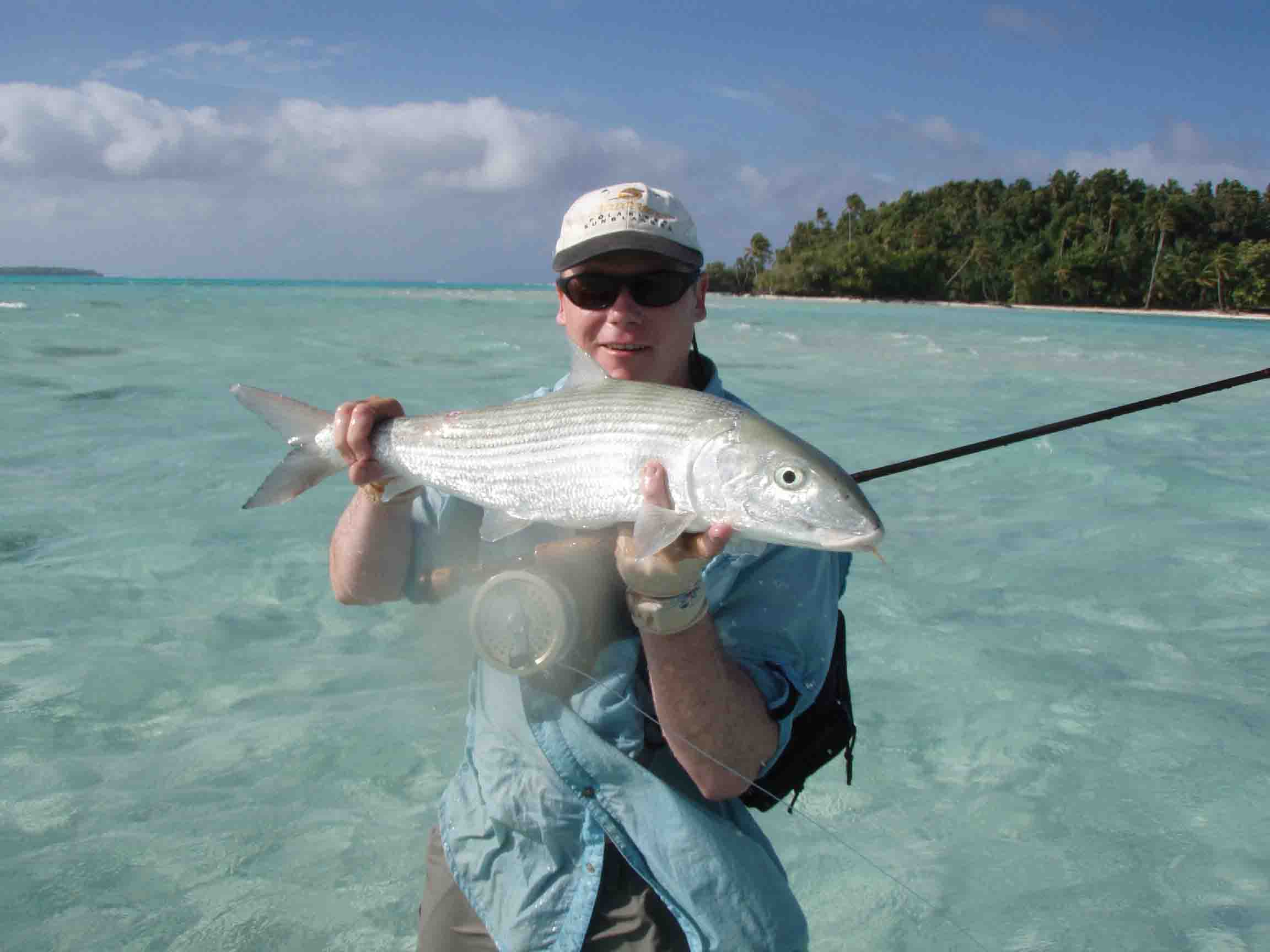 Dan Ivanoff With a Beautiful Aitutaki "Grey Ghost"
Whilst Gina's Akaiami Beach Lodge is the ideal location for bonefishing, you can also stay at Gina's Garden Lodges on the main island and fish from there on a day basis.
Aitutaki Blue Lagoon Flyfish is the longest running flyfishing specific guide service on one of the most beautiful lagoons in the world. Aitutaki offers superb flyfishing for record size bonefish and trevally on beautiful white sand flats in the lagoon. As owner and guide for Aitutaki Blue Lagoon Flyfish with over 10 years experience on the lagoon Butch will customize your fly fishing trips to meet your requirements and needs. He can provide rod rentals and other equipment. You can contact him at:
BUTCH LEONE
Aitutaki Blue Lagoon Flyfish
P. O. Box 120
Aitutaki
Cook Islands
South Pacific
<![if !supportLineBreakNewLine]>
<![endif]>